Fashion Hair Colours From GOLSON Group Salon in Milton Keynes
Want a bold new hair colour shade this winter? If so, the options are plenty. From silver grey hair colours to fashion hair colours, we have you covered at GOLSON hair salon in Milton Keynes. We are hair colouring experts and love to keep up to date with all the latest techniques and trends. No matter what vibrant hair colour you want, our skilled team will tell you all you need to know when dying your hair a bright colour.
Should I Dye My Hair A Bright Colour?
There are a number of advantages to having a bold, bright or pretty pastel hair colour including-
You may start taking better care of your hair with regular hair conditioning treatments
Your hair colour will make you stand out in a crowd
Brightly coloured hair is a conversation starter
Unusual hair colour can boost your confidence
The Process – Dying your hair a bright colour
It is common for us to get excited over the latest new hair shades flaunted on Instagram pictures, however, images are often photoshopped so try to be as realistic with your preferences. The hair colour experts at our hair salon strongly advise you to book in for a hair colour consultation prior to your appointment. Transforming your hair colour is a complex task and is best left to the professionals.
The process to changing hair colour is quite lengthy and if you lack real experience, you may come across many problems. Depending on your current hair shade, your hair will need to be pre-lightened first and then your chosen colour over the top. Your hair stylist will assess the condition of your hair and advise the best route to take.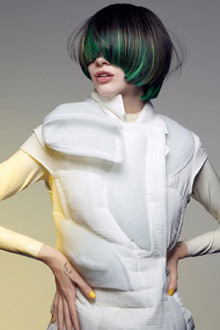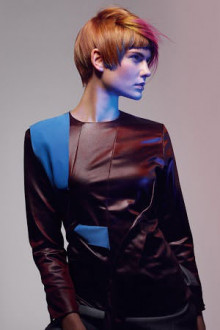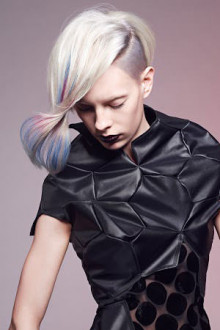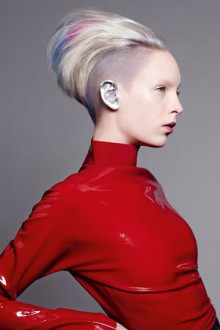 How Do I Keep My Fashion Hair Colour Looking Bright?
The condition of your hair determines how long your hair colour will last. We advise to stay clear of heated hair styling with hairdryers, styling irons, wands and hot curlers – they can make your colour fade and dry out your hair. How often you wash your hair is also a factor, too many washes may fade the hair colour, so a clarified shampoo is advisable. Regular maintenance appointments is also required to keep your hair colour looking fresh – toners, glossing treatments and regular salon visits are a must if you want to keep your hair colour vibrant.
Book Your Next Colour Appointment at GOLSON Group Salon in Milton Keynes
No matter which hair colour you desire, our colour technicians can help you towards the hair you've been dreaming of. You can book your hair cut, colour or hair treatment at our hair salon online by clicking on the pop-up button on this page, or call us on 01908 904499 . Remember also to pop in for a quick skin allergy patch test 48 hours before your appointment.