Get a FREE Molton Brown Bauble worth £10!
Get a FREE Molton Brown Bauble worth £10 with any 2 full priced retail products purchased in December at GOLSON (while stocks last).
Christmas Gift Card Offer
Christmas Gift Certificates - the perfect Christmas Gift - take advantage of our November SALE and get £10 worth of FREE vouchers!
Christmas & New Year Opening Times
Christmas is coming! Please remember to book in early if you want an appointment over the festive period as we get very busy at this time.
Get Christmas wrapped up with our selection of fabulously festive gifts at GOLSON. We feature the latest Christmas Gift Sets from KMS and Kerasilk.
WHAT IS COLOUR CORRECTION?
If you've ever had a hair colour go wrong, you'll know how unhappy this can leave you! Whether your hair colour is not what you're looking after previous colour sessions, [...]
Covering Grey Hair Explained
Probably the most popular question we are asked is "How do I cover up my grey hair?". That's where your GOLSON Stylist steps in! Find out more here.
THE ICONIC BRUNETTE COLLECTION
With the season of brisk walks, wellington boots, red leaves, cinnamon lattes and the drawing in of nights...your GOLSON hair salon of Milton Keynes brings you THE ICONIC BRUNETTE COLLECTION!
Your Summer Hair Problems Solved!
Whether you'd like to know how to protect your hair from chlorine or protect hair from heat, the hairstylists at GOLSON are here to solve your summer hair problems.
Start the new season in style with these stunning hair ideas for Spring.
The Science Behind What Makes Your Hair Grow!
Ever wondered how long it will take to get your hair to the length you want it or how fast it grows? Take a look at out guide to seperate the facts from the fiction...
Mother's Day Makeover Package £35
OFFER NOW EXPIRED Mother's Day CUT, STYLE & TREATMENT Package JUST £35 – Cut & Finish – Hot Towel Treatment – £5 Gift [...]
Receive a FREE Gents Reshade service worth £16 with every Cut and Colour appointment booked throughout February.
Receive a FREE Luxury Kerasilk Treatment worth up to £20* with every Cut and Colour appointment booked throughout February.
Top 5 Ladies Hair Trends for 2017
New Year, New Hue? Check out our top 5 hair trend predictions for 2017.
A Fresh New Look for 2017
GOLSON hairdressing salon in Milton Keynes have some top hairstyling tips to get your hair looking shiny and healthy for the year ahead.
GOLSON's Luke Helps Get Stacey Solomon 'Hair-Ready'
Luke went to the Milton Keynes Theatre to get Stacey Solomon's hair ready for the Panto's Press evening.
Ladies Christmas Hair Inspiration
Get your hair looking fabulous for the festive season with these top tips from GOLSON.
NEW Goldwell Beautifying Hair Perfume
Discover NEW Kerasilk World of Fine Fragrances at GOLSON - to give hair that freshly washed sensation and beautifying results!
Brand new design, amazing product innovations and upgraded technology…It's time to discover the best Goldwell StyleSign yet!
Autumn Hair Colour Trends
Whether you're daring enough to go for a brand new colour this Autumn, or just a slight update, get a head start with these trendy hair colour ideas for AW/16.
Education, Education, Education!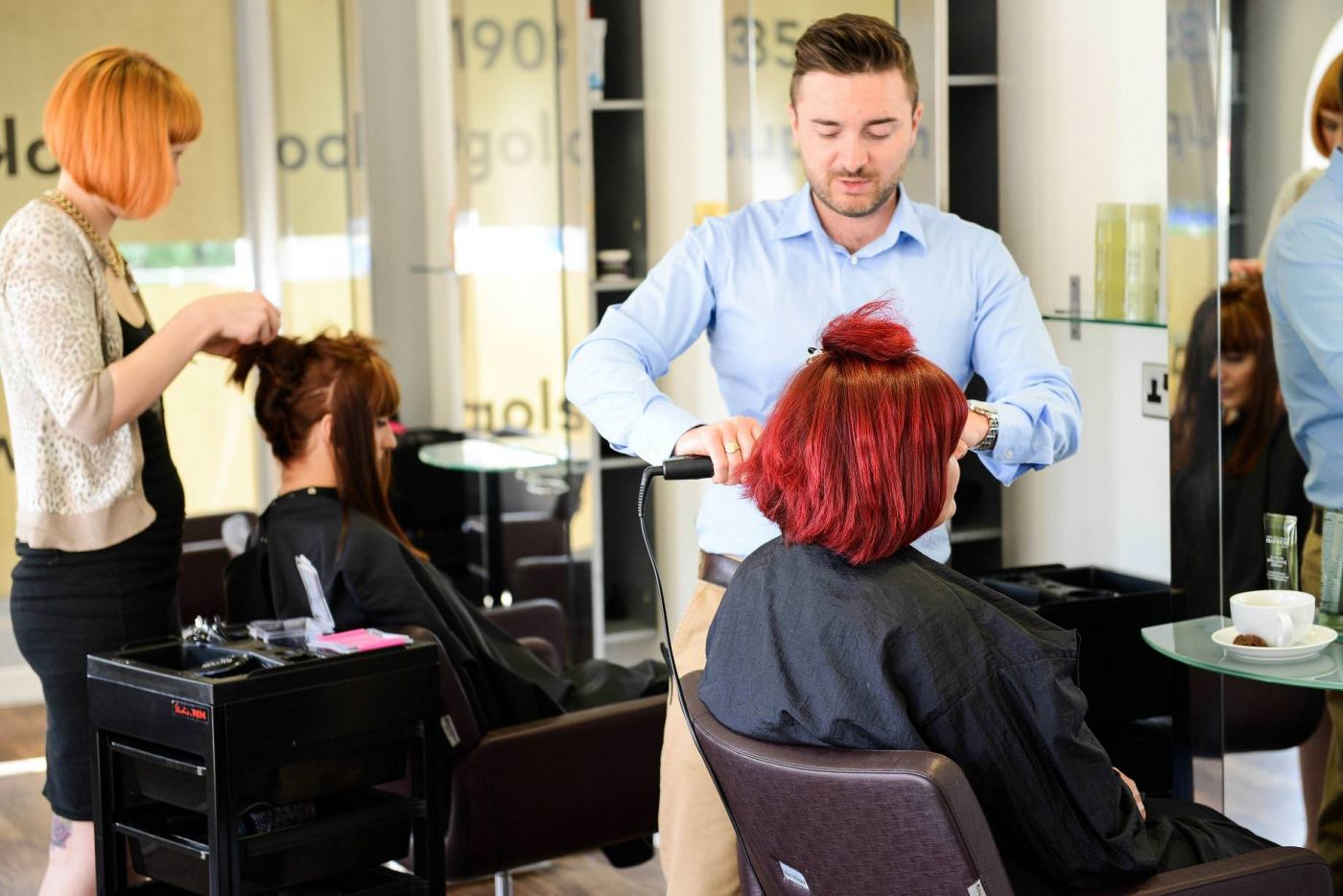 One of our greatest passions at GOLSON is developing our team of young hairstylists.